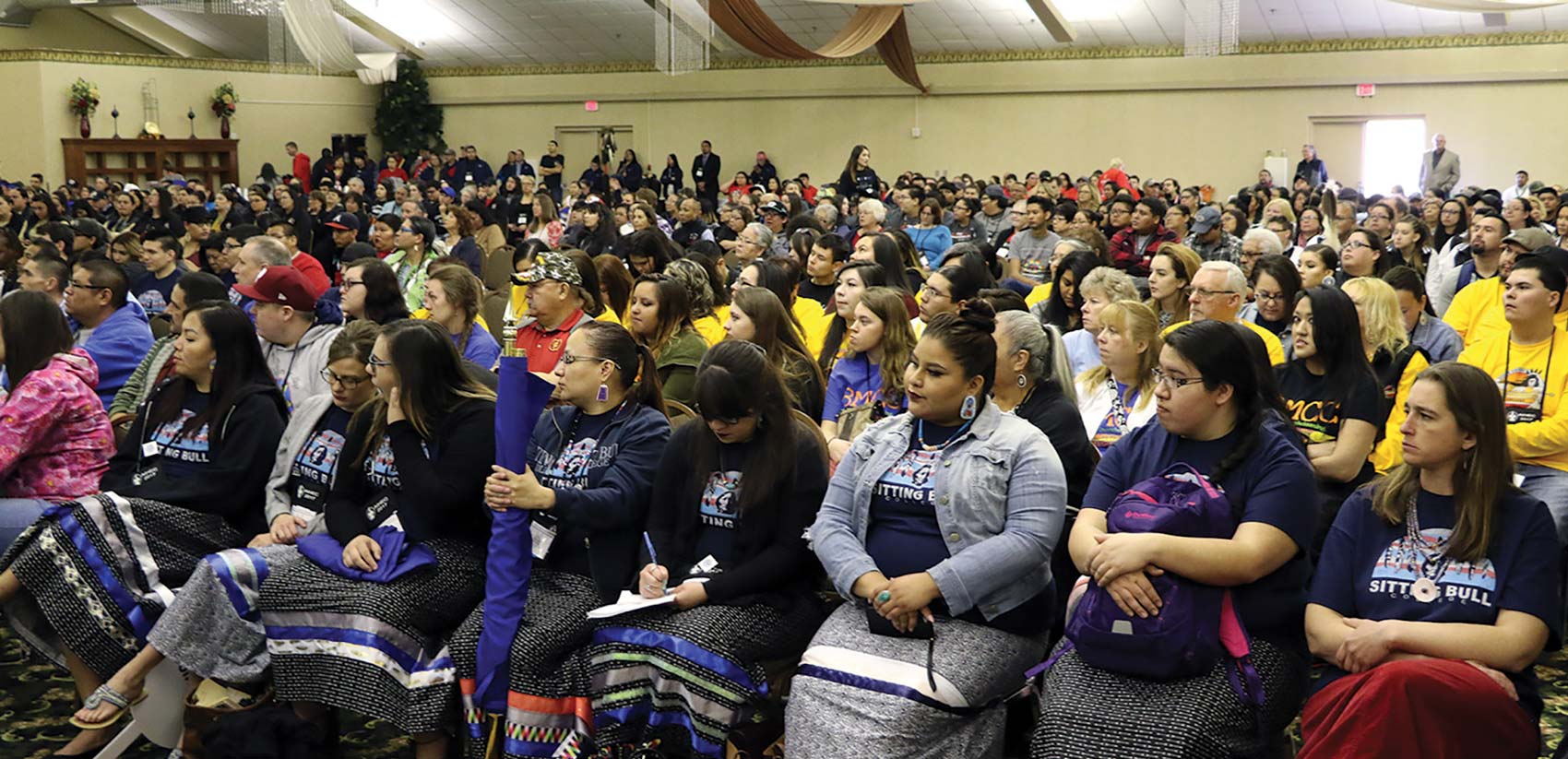 2020 AIHEC Sponsorship
The American Indian Higher Education Consortium (AIHEC) is the collective spirit and unifying voice of our nation's 37 Tribal Colleges and Universities (TCUs)—a unique community of tribally and federally chartered institutions working to strengthen tribal nations and make a lasting difference in the lives of American Indians and Alaska Natives. Since 1973, AIHEC serves its network of member institutions through public policy, advocacy, research, and program initiatives to ensure strong tribal sovereignty through excellence in American Indian higher education.
At the 2020 AIHEC Student Conference, each of the 37 AIHEC institutions will be represented by a broad sector of students, faculty, and staff from tribal nations throughout the nation. Students will engage in competitions designed to foster strong academic achievements in STEM, history, literature, and the arts. This event brings together future leaders of Indian Country and serves as a national gathering and training ground for native youth.
Becoming a sponsor of the AIHEC 2020 Student Conference shows your support of excellence in American Indian higher education. Major conference highlights include an opening ceremony and parade of flags and the awards banquet. Other highlights include the AIHEC pow wow, and exciting keynote addresses.
2020 Conference Sponsorship Tier Packages
Silver Sponsor – $1,000
No booth included
Quarter-page ad in conference program
3rd tier sponsor listing on sponsor pages in conference program
3rd tier sponsor recognition on AIHEC 2020 Student Conference website
3rd tier recognition in all conference promotional and publicity materials
3rd tier recognition on event signage
Honorable mention verbal recognition during the AIHEC opening reception, General Assemblies and awards banquet
2 tickets for awards banquet
Gold Sponsor – $2,500
Standard single exhibit booth with sponsor signage
Half-page ad in conference program
2nd tier listing on sponsor page in conference program
2nd tier recognition in all conference promotional and publicity materials
2nd tier recognition on all conference event signage
2nd tier sponsor recognition on AIHEC 2020 Student Conference website
2nd tier verbal recognition at the AIHEC opening reception, General Assemblies and awards banquet
5 tickets for awards banquet
Marketing pamphlet or item placed in all attendees' conference bags
Platinum Sponsor – $5,000
Double exhibit booth near front entrance with sponsor recognition signage
Speaking opportunity at a general assembly (Opening Event or Awards Banquet)
Full-page ad in conference program
Top listing on sponsor page in the conference program (approx. circulation 1,200)
Top sponsor listing in all conference promotional and publicity materials
Top sponsor recognition on all event signage
Top sponsor listing on AIHEC 2020 Student Conference website
Highlighted verbal recognition at the AIHEC opening reception, General Assemblies and awards banquet
10 tickets for awards banquet
Marketing pamphlet or item placed in all attendees' conference bags
Contact
Danyelle Means
e: danyelle.means@iaia.edu
p: 505-424-2309